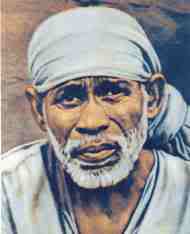 This is the short, very condensed version, of Shirdi Sai Baba's life for those of you who may be unfamiliar with his life story. If you'd like to know more about the life of the greatest saint to have lived in India during the past several hundred years, see, "The Divine Mystery Fort, Vol. One," which is available from Deva Publishing, or read the definitive biography of Shirdi Sai Baba's life, the "Sri Sai Satcharitra."
There is no doubt that Shirdi Sai Baba is the most well known and most highly revered spiritual master to have lived in India during the last several hundred years. There have been numerous enlightened gurus and advanced yogis such as Sri Ramakrishna, Swami Vivekananda, Ramana Maharshi, Sri Aurobindo, Meher Baba, Paramahansa Yogananda, Neem Karoli Baba, Upasani Baba, Baba Nityananda, and Baba Muktananda, to name just a few. However, traveling throughout India, one sees Shirdi Sai Baba's picture everywhere.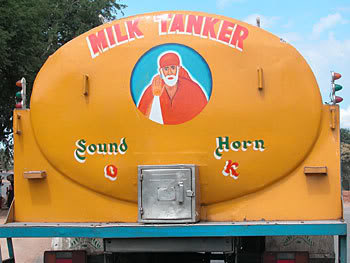 It's on billboards, storefronts, the inside of stores, the backs of cars and in ads in newspapers in every area of India.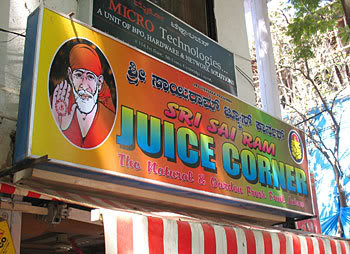 No other guru in India, that has lived in the last 300 years, compares to the fame of Shirdi Sai Baba and yet he never created a spiritual organization and named no successor to carry on his work. In fact, he never even taught formally. When you examine Shirdi Baba's lifestyle, you discover that he led the simplest life imaginable, as a beggar. What was it that made this beggar the most beloved saint in India? It's worth an investigation. Let's take a look at Shirdi Baba's life in hopes of finding the answer to why a simple beggar continues to have such a profound impact throughout India and around the world.
Very little is known about Shirdi Sai Baba's childhood but we do know that he was born to Brahmin parents in Maharastra in the year 1838. I his youth he had a guru named Venkusa and lived with him for twelve years between 1842 an 1854. Venkusa had around one thousand students but when Baba came to him, Venkusa immediately recognized him as an avatar and favored him. If Baba was an avatar, why would he need a guru? Even Rama and Krishna had gurus. No matter how advanced a soul is, when they incarnate, a veil covers their awareness of who they really are. It is the guru's job to remove that veil. The other students were jealous of Baba because of the special treatment that his guru gave him. After they attacked him, Venkusa gave Baba a rock, told him to sleep with his head on it and to go to the town of Shirdi and live there for the rest of his life. What was the purpose of using the rock as a pillow? It was not an ordinary rock. It was a power object, given from master to student, through which Baba could access his teacher's divine energy and communicate with him.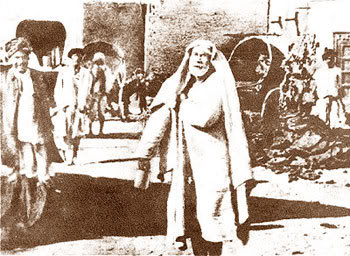 When Baba arrived in Shirdi in 1854, the town rejected him. Not only did they not recognize him as a saint but they persecuted him and even made a pact not to feed him, in hopes that he would leave and go somewhere else. However, one woman recognized his greatness. She secretly cooked for him and took the food to the edge of town each night. She and her son, Tatya, continued to care for Baba until the end of their lives. Baba left Shirdi in 1857 but returned in 1858 and lived there for the rest of his life.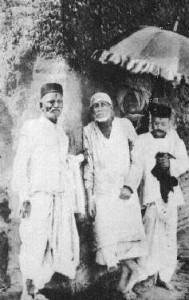 The town's people's attitude began to change when Baba started performing miracles, such as healing people and ridding the town of a cholera epidemic. Gradually his reputation spread and thousands of people began to come from around India to receive his darshan and blessing. But, even as his fame spread, Baba continued to live the simplest life. He lived in the ruins of an abandoned mosque, called the Dwarkama, with a broken roof that allowed the rain to pour in. He wore rags and continued to beg for food, mixing whatever he received in a bowl, feeding it to stray dogs and then eating whatever remained. He kept no money and gave the donations he received from devotees to the needy.
The way that Baba died was quite unusual. Shortly before be passed away, a disciple, while cleaning his room, moved the stone that Baba used for a pillow and dropped it, accidentally breaking it. Baba said that it meant it was time for him to leave the body. Baba's closest disciple, Tatya, was dying of cancer and the end seemed at hand. Lakshmibai, who was cooking for Baba, told him that a group of disciples had gone to be with Tatya and begged Baba to come visit Tatya. Baba refused and said that he didn't need to go in person to bless Tatya. When Lakshmibai pressed Baba on why he wouldn't go visit Baba, he said that it was because he was leaving the body that day. She thought he was joking and was irritated at him but then he began coughing up blood and appeared to be dying. At the same time, Tatya, who had previously appeared near death, began to recuperate. Baba was taking on his closest disciple's illness and using it to leave this world. When Tatya heard what was happening, he begged Baba to give him back his illness and let him die because the world needed Baba more.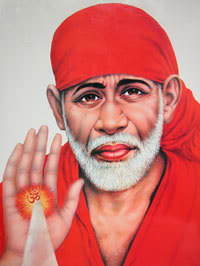 Shirdi Sai Baba's parting message was: "Try to see all religions as one. Whover has really surrendered their entire life to me. It is my responsibility to take care of them. Even from my samadhi, my bones will talk to them. I will send them the energy from my bones. Whover really comes to my samadhi, touches with an open heart, saying, "Please Baba help me," my presence and my energy will be there to take care of them. Whoever has my picture in their home and chants "Om Sai Shri Sai Jay Jay Sai, they will receive my huge blessings and energy. From my samadhi I will talk to my students who really need my help. My bones will give an answer to them."
What religion was Shirdi Sai Baba? Hindus considered him to be a Hindu and Muslims thought he was a Muslim. While he respected all religions, he was above them all and taught the universal religion of love. "All human beings are one. Our religion is humanity."