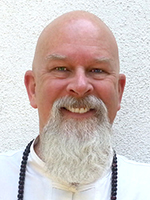 Ganga is an American born yogi who has studied Vedanta, Advaita, Zen, Taoism, Tibetan Buddhism, Sufism, Gnostic Christianity and Native American spiritual traditions. His spiritual quest began at the age of sixteen when his English teacher recommended that he read "Siddhartha" by Hermann Hesse. Ganga has been fortunate to study with many great teachers and has devoted his life to being of service by teaching spiritual development in the West for over forty years. He has taught thousands of people to meditate, started retreat centers and founded Dharma centers throughout America, Europe and Asia. His sincere wish is that all people discover the infinite joy that is their true nature. Ganga is dedicated to bringing the Divine Knowledge of the Ancient Tradition of the Siddhas to all who long to realize the Divine. May all beings swiftly attain full enlightenment.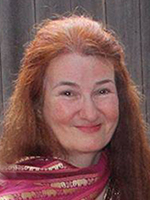 Tara became interested in spirituality at an early age and began to seek truth through the great philosophies of the world. Throughout her life Tara has studied closely with many great spiritual teachers serving and assisting them in their spiritual work. She has taught yoga, healing, spirituality and meditation since the late 70's at the request of those teachers. As a result of her sincere dedication, Tara has started numerous dharma centers and spiritual communities in America and abroad. She was acknowledged for her environmental work in preserving endangered forests. Tara's deep love of nature led her to a profound understanding of the infinite potential of one's Inner Nature. She has devoted her life to bringing the knowledge of how to develop consciousness to those who desire to grow and awaken.

Secrets of the Siddhas is not only an extraordinary spiritual lecture, it is the most powerful spiritual talk and inspirational presentation we have encountered in forty years of spiritual seeking. We highly recommend that everyone interested in spirituality and enlightenment attend Secrets of the Siddhas to hear this beautiful message given by Ganganath and Tara Leela.

— Neil J. Carman, Ph.D. and Elizabeth Carman, coauthors of "Cosmic Cradle, Souls Waiting in the Wings for Birth" Austin, Texas

Ganga and Tara are available to teach internationally.
They are not gurus, looking for followers, but rather serve as "spiritual friends" who share profound spiritual knowledge that enables each person to become aware of the unlimited luminous being that they truly are.
Ganga and Tara's approach is non-dogmatic, non-sectarian and non-cultic.
They respect all religions that do not harm people, all paths that lead to enlightenment and all true teachers who are helping people.
They are not promoting any one teacher but trust instead that their students will be guided to the path and teacher that is appropriate for them.
Ganga and Tara will be teaching in America in 2015.
Ganga and Tara are currently offering a free presentation called "Secrets of the Siddhas – Health, Longevity and Enlightenment" that summarizes the amazing experiences they had during the past four years in India. It includes photos and video of many sacred places they visited and beautiful saints they met, including their trip to the Kumbha Mela in Haridwar, India.
In addition to the "Secrets of the Siddhas" presentation, they will also offer a series of workshops in which they will teach powerful ancient techniques for spiritual development from ancient spiritual traditions.
Ganga and Tara are happy to go anywhere in the world to share the wisdom of the Siddha Tradition.
Please contact them if you are interested in attending one of these teachings or if you'd like them to come to your area.